Written by Jaymi Naciri
Thursday, November 5, 2015
Want to be on the cutting edge of home design? Ditch the standard building materials and haul in a giant metal box. Or 10. That's right—the hottest thing in real estate is shipping containers.
Yep, turns out all those shipping containers filled with goods and stacked up on boats or trains make some pretty cool homes. Used singularly and sparingly to create a tiny home, connected side by side and/or stacked to create an estate-sized residence, or something in between, shipping container homes are only limited by your imagination. And whether you want to spend a couple grand or a couple million, you have lots of options.
"Shipping containers can be readily modified with a range of creature comforts, and can be connected and stacked to create modular, efficient spaces for a fraction of the cost, labor and resources of more conventional materials," said Popular Mechanics.
The basic shipping container is prefabricated, so if you're looking for function and affordability without a lot of extras, you can pull it off easily.
This one-bedroom, one-bath, 320-square-foot shipping container home is $44,000 and comes prefabricated from Nova Deko.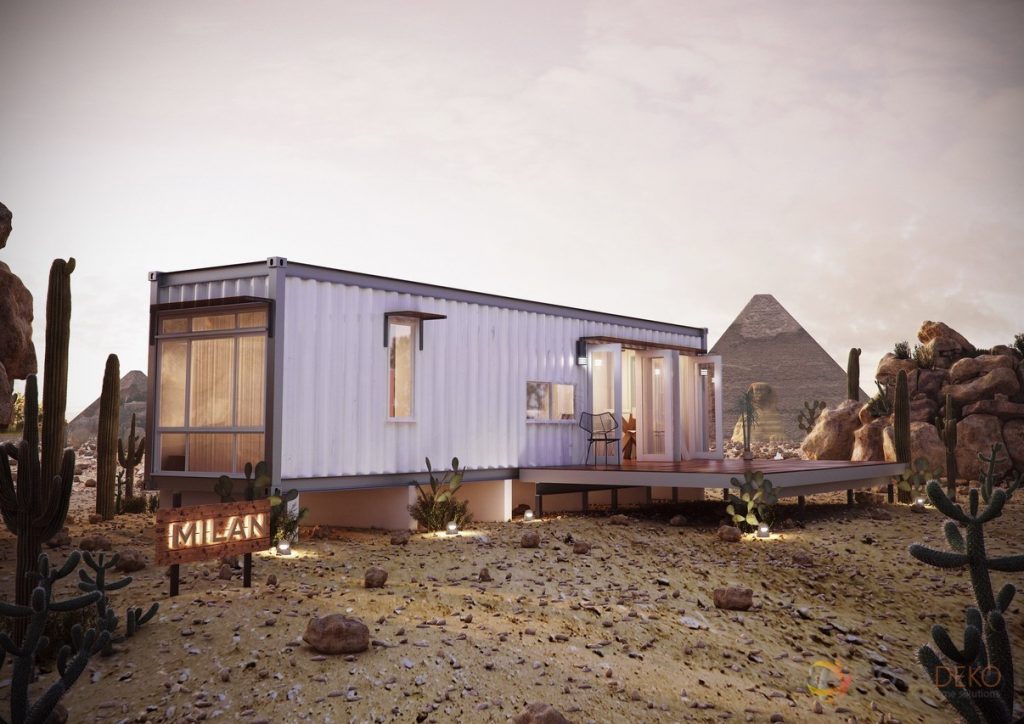 Off Grid World
The famous "Container of Hope" home in Costa Rica used two 40-foot shipping containers spaces three "feet apart on top of concrete pier foundations," said Off Grid World. "This gap is covered with a roof which was made from scrap metal taken from the containers.

Container Home Plans - © Andres Garcia Lachner
"The home has several large glass windows which provide…stunning views out into the countryside of San Jose. In total their 1,000 square foot home cost around $40,000."

Container Home Plans - © Andres Garcia Lachner
Of course, they're not all done on the cheap. This unique Dallas home, the vision of Matt Mooney, principal of architectural firm Corgan, used more than 14 containers "to build this goliath 3,700 square foot home," said Container Home Plans. "It has three bedrooms, 3.5 bathrooms and an outdoor swimming pool to name but a few of the features!

© Wade Griffith via Container Home Plans

Dwell
This $1.4 million home was built from 31 shipping containers on three levels and represents a huge trend down under. "The biggest companies specializing in turning the steel boxes into housing are swamped by upwards of 50 calls a day from potential buyers," said Daily Mail.

Daily Mail
The unique properties of the shipping containers make them ideal for practically any kind of environment, including waterfront.
"With its modern lines and appealing spaces, the award-winning Redondo Beach House by De Maria Design turns heads," said Popular Mechanics. "The luxury beachside showpiece was built from eight prefabricated, recycled steel shipping containers, along with some traditional building materials. According to the architects, the modified containers are 'nearly indestructible,' as well as resistant to mold, fire, and termites. Seventy percent of the building was efficiently assembled in a shop, saving time, money and resources."
Since this home was built, the company has started Logical Homes, offering more affordable homes using "upcycled Shipping Containers as the primary building block."

Popular Mechanics
Living in the mountains also suits shipping container homes well, since the metal shell can be altered to form windows and doors, thereby letting in light—and views. This home, named "Six Oaks" is 1,200 square feet and surrounded by the natural beauty of California's Santa Cruz mountains.
It's important to keep in mind, however, that altering the container may affect its structural integrity. The answer: reinforce openings "as you remove side paneling for doors, windows and at attachment points for additional containers," or go with a "shipping container inspired home, (that is) engineered so that structural support is located where it is needed. This keeps the need for additional materials low and helps these homes meet local building codes," said Off Grid World.

Life Buzz
Because container homes are easy and fast to construct, and support a more eco-friendly lifestyle, the trend looks to continue. Especially when you consider how inexpensive it can be.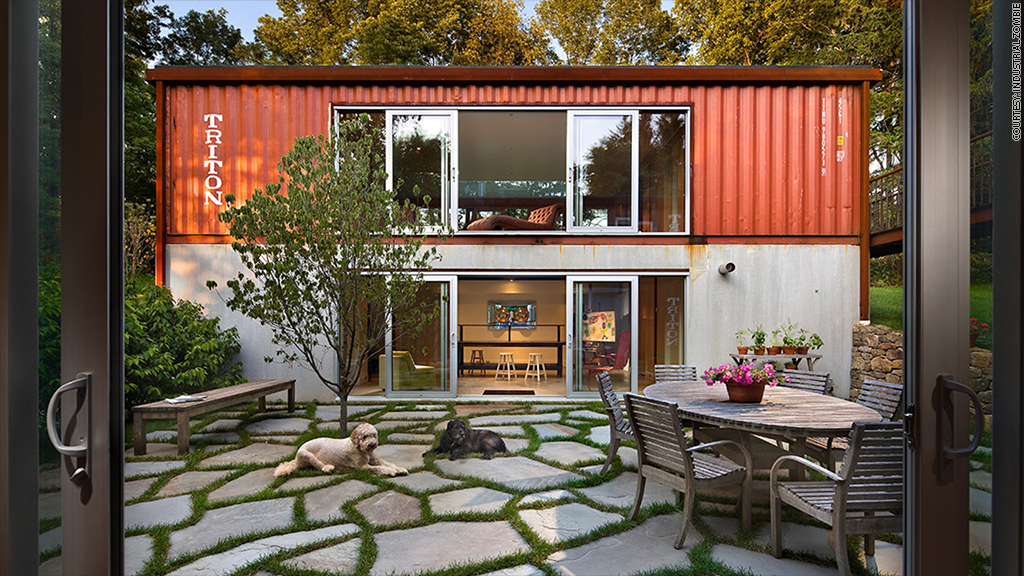 Money
This "Quick House" from architect Adam Kalkin "is a 2,000 square-foot home that is made out of six shipping containers. The two-story home offers three bedrooms and two and a half baths, a laundry room, pantry, mudroom and other amenities," said Money magazine. "The basic price of the Quik House is $119,000, which includes the six modified containers with stairs, walls, glass for windows, pre-fitted electrical and plumbing systems and aluminum glazing frames that are factory installed."
Of course, the "typical cost to assemble and hook up the Quik House and make it habitable is about $184,000," but that's still a pretty reasonable number. For another $25,000, you can even add "a stainless kitchen package, with Viking stove, dishwasher and a fireplace."
Copyright© 2020
Realty Times®.
All Rights Reserved