Written by Jaymi Naciri
Monday, November 09, 2015
When you've already used every color, texture, and pattern and you can't think of a single thing to bring more interest to your home, what's a design-obsessed person to do?
Go 3-D. The trick that helps bring movies to life can do the same for your home.
"Decorative wall panels can be made of plastic and wood, fabric and leather. Decorative wall paneling can cover the entire empty wall or adorn just a part of it, adding stylish color, exciting decoration pattern or texture to empty walls," said Lushome. "New decorative wall paneling do not even look like traditional wood wall panels, adding the dimension and stunning 3d design to empty walls, creating warm and cozy, interesting and unusual interior design and decor."
Ready to explore another dimension?
New products from tilebar can add new interest to your kitchen with a variety of materials that provide a high-end look with a unique twist.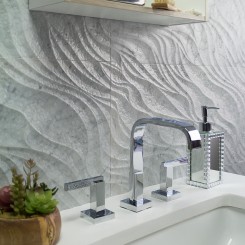 tilebar Carved Stone Ripples

tilebar Carved Stone Dune
This tile gives the luxury feel of Carrera marble but in a modern new approach. The Illusion 3D collection is also available in Wooden Beige, Cream Marfil, Asian Statuary, and Athens Gray.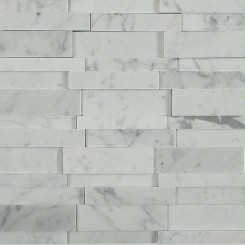 tilebar Illusion 3D White Carrera
3D applications are not just for the kitchen. Wall tiles that create a dimensional look come in a number of styles, sizes, and designs that can be used throughout the home.
Wall Flats from Inhabit create large-scale applications using a sustainable and biodegradable resource called bagasse and can be DIY applied, trimmed, and painted.

Inhabit - Luna Wall Flats

Inhabit Hive Wall Flats
A 3D look can also be achieved with a variety of different materials, like carved wood…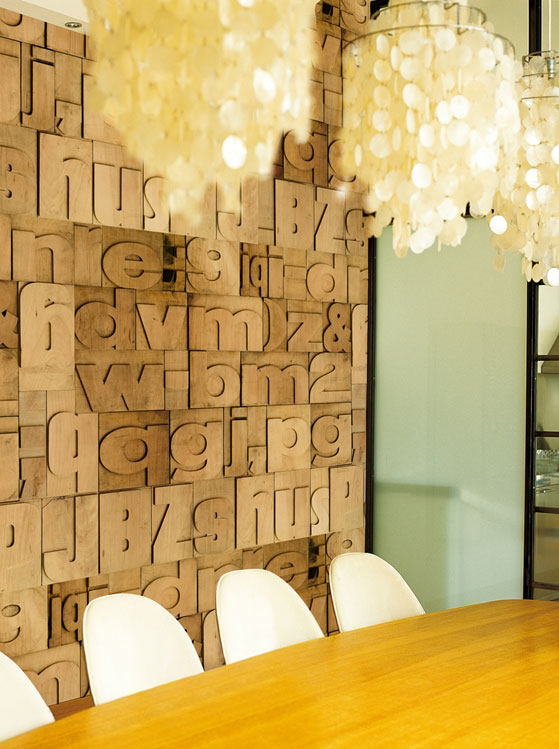 Design Swan
And metal.

Lushome
Soelberg brings in an organic element.

SOELBERG
Add a little drama with high-gloss black laminate.

SOELBERG
Or create a fun backdrop for a kid's room.

SOELBERG
Want to add dimension while allowing for air and light flow? An architectural screen might be more your speed.

Pinterest
Copyright© 2020
Realty Times®.
All Rights Reserved